GATES Diplomat restoration
Converting to an Exec-omat !
Out in Dallas, Steve Lewis, a former ABC Networks "Real Country" jock, decided he wanted a home studio with a classic Gates Diplomat as the main feature, however, he needed it to be stereo and dependable. I told him I would build dependable works for it, and make the conversion to stereo and add a few custom touches as well.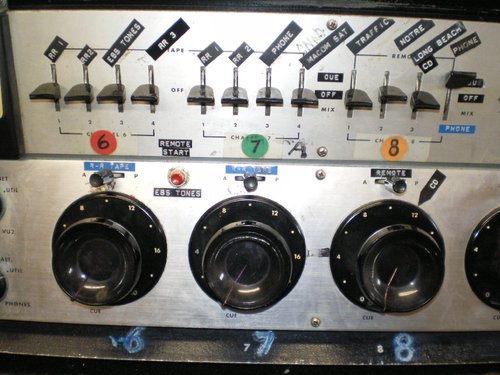 Years of hard service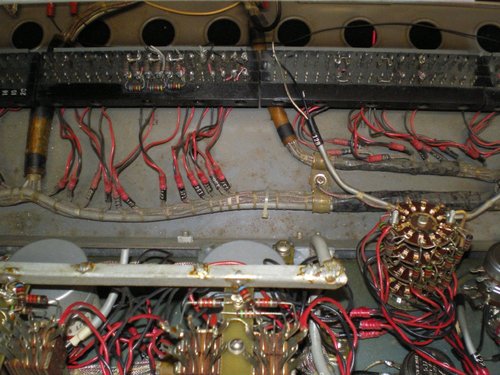 Lots of dirt, dust and goo.
OP AMP LABS "guts"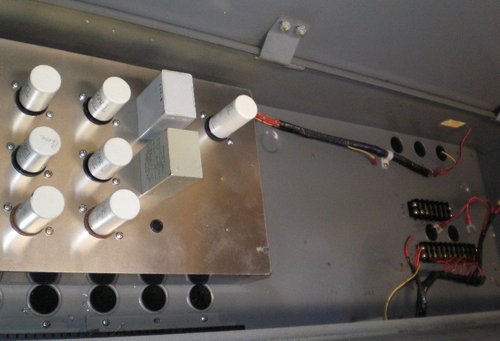 Losmandy and the folks at Op Amp Labs make it almost too easy to build a dependable, quiet console amplifier.Their 425 modules work as a summing amp and program amplifier with variable gain stages.I included a cue amp, a type 34, and also two mike pre amps: the 360BM.
Face Plate Clean Up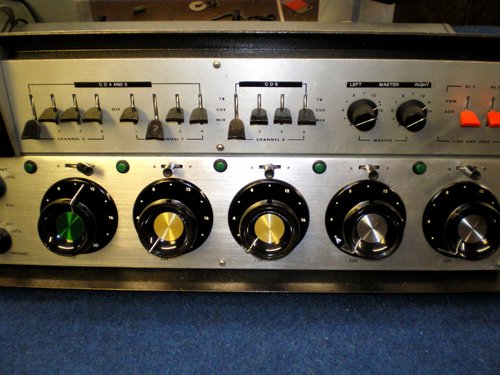 To clean battle-worn aluminum escutheon plates, I use 1500 grit sandpaper, 00 steel wool, and Mothers Chrome cleaner.
Plug and Play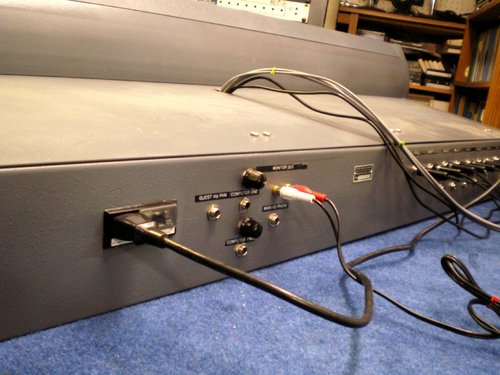 Steve wanted this board to be easy to use, so I wired all the inputs to receive Line Level using a tip/ring/sleeve 1/4" phone jack. Since the Daven/Shallco pots are actually unbalanced once you get inside the console, their is no problem wiring them this way. Also his home has no R F to cause a problem! He can connect to two computer sound cards, two headphone amplifiers, and a has a muting monitor out as well.
The hard part of this project was neatly cutting the steel case for that A C connector/filter/fuse holder for the Power One supply.

There is more to come, please visit often.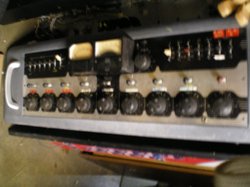 Here is a GATES SA-40 that has had an interesting life. I guess it is next.
Cleaning up the wiring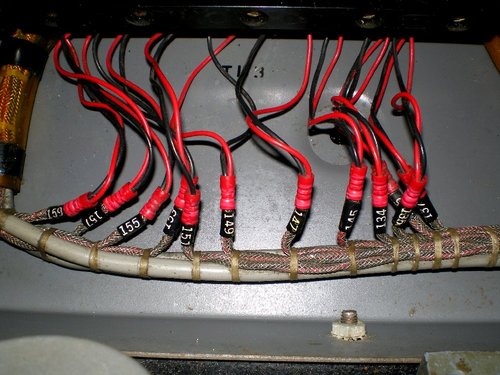 Looking better all the time
Dependable power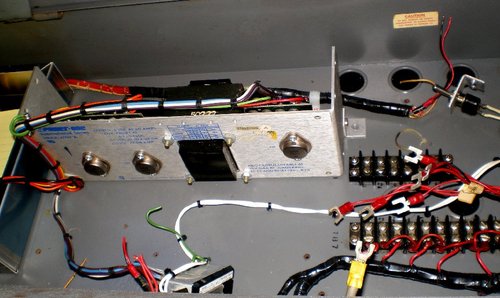 For power, I used a POWER ONE regulated + / - 15 volt supply. Way overkill!
Ugly Knobs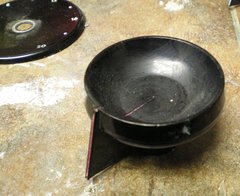 The knobs received a good cleaning (409 works very well followed by lacquer thinner) then a good polishing with Mothers (brand) Polish. (I love that stuff).
See what I mean?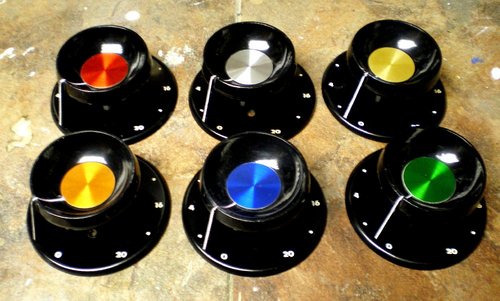 The number plates needed some cleaning, re application of white paint in some cases and a good polish.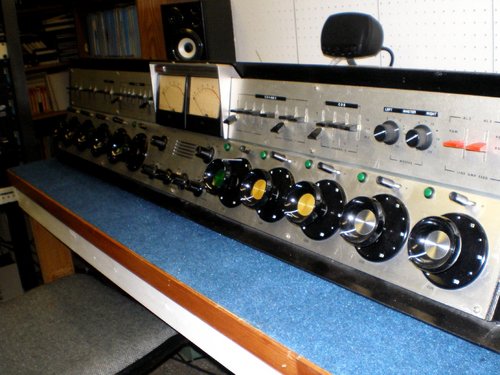 Most guys flinch at drilling holes in a panel. Remote control of the C D players was needed and this is what the Steve and I came up with. I think it turned at pretty well, if I do say so myself.